Indoor Installations
We also specialise in constructing indoor cultivation rooms which require highly controlled and sealed climatic environments.
Support and after-sales
Predictability of results
We propose designs for cultivation installations in sealed environments that meet the criteria of energy efficiency, consistency in performance and maximum quality of the final product.
Advanced climate control
Rigorous climate control is one of the most important requirements to ensure the successful indoor cultivation of cannabis for medicinal use. We design cultivation projects that optimise variables like air recirculation, temperature and humidity to prevent the spread of diseases and metabolic stress on the plant.
Homogeneity of production
All this contributes to a predictable and uniform yield, standardising the harvest in accordance with regulations such as GMP (Good Manufacturing Practice).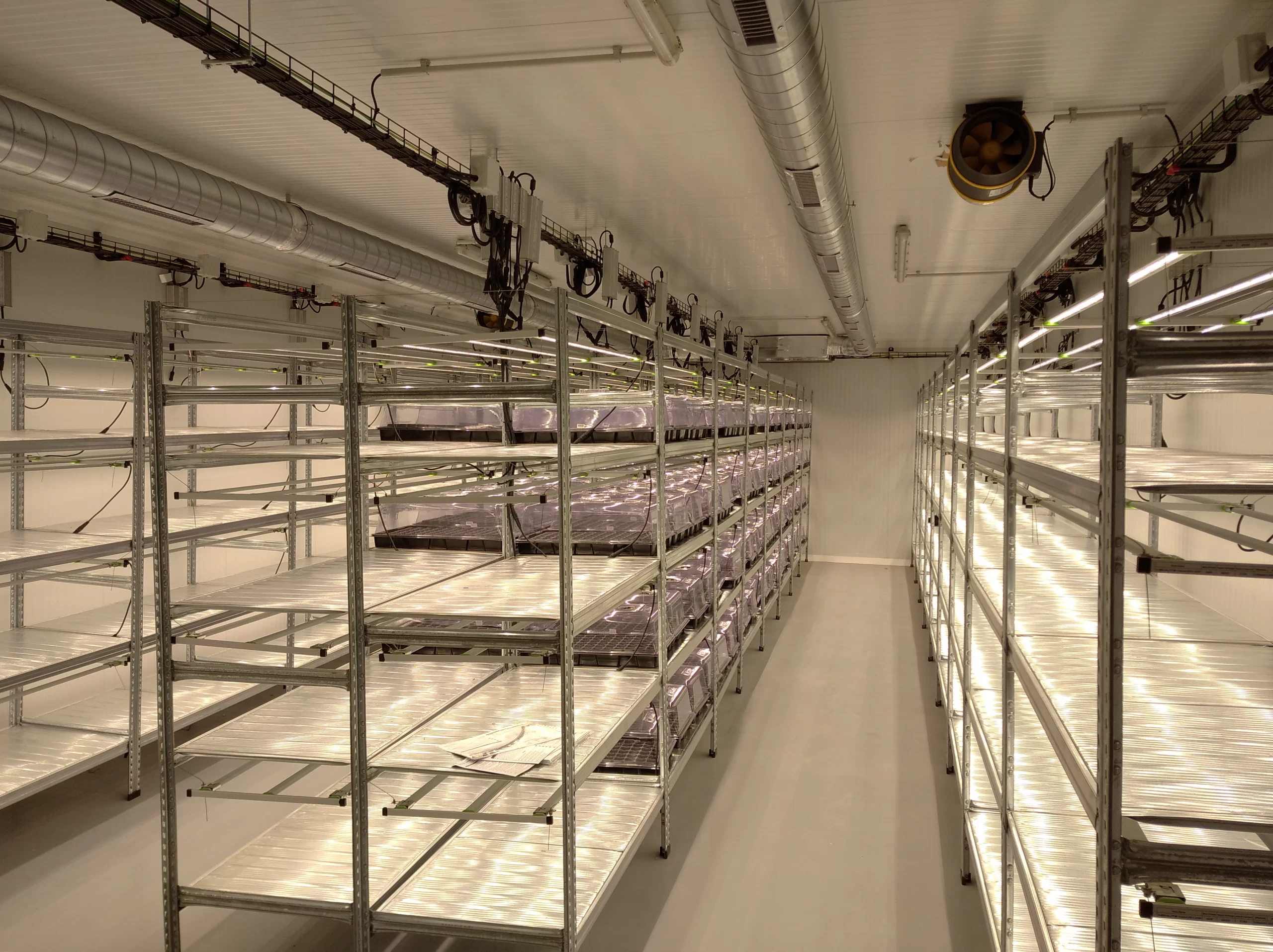 Contacta ahora con nuestros técnicos